Hello all and I hope that your weekend has started a bit drier than it is here! I said I could more or less guarantee rain as we have a neighbourhood barbecue planned for tomorrow - sigh! We'll just have to keep everything crossed that it passes through - soon.
I just wanted to share a bit of exciting news with you. I was thrilled and delighted to be asked to join the Joanna Sheen DT! I thought long and hard about it - for about 4 milliseconds! Joanna Sheen's was the first proper crafting resource I discovered when I began 'properly' paper crafting quite a number of years ago, and I started collecting her cds, etc. The online shop - Sheenie Towers as it's affectionately known! - is an aladdin's cave of crafting goodies, and the wobbly shelves there are one of my regular haunts! So perhaps you can imagine how excited I am now to be able to be part of a fabulous Design Team with some fantastic crafters.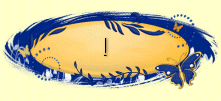 I'll be joining Team B and my first DT creation will be appearing in a couple of weeks - but I just wanted to share my bit of news!
Back soon,
Kim x